Rochester Housing Report issued by Greater Association of Realtors July 30, 2019
Despite low inventory, buyers reluctant to overpay on a house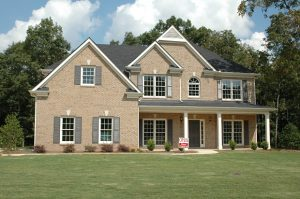 Pending home sales inched upward in the second quarter of 2019, although inventory remains very low in Monroe County, according to the Greater Rochester Association of Realtors.
Pending sales bumped upward by 1.6 percent for the 11-county region. In just Monroe County, however, the market is tight. There was only a 1.6 months supply of available homes in June, a year-over-year drop of 15.8 percent. A reading of 6.0 to 6.5 is considered a balanced market. Closed sales fell 27.8 percent in June (from 983 in June 2018 to 710) and new listings dropped 4.1 percent (to 1,247).
"We have for six or seven years been on a downward slope in homes for sale," Jim Yockel, CEO of the Realtors association, said at a Tuesday morning news conference. "Nobody's giving me any indication there's going to be relief in 2020 of this low inventory market."
Higher-tier homes were selling during the second quarter in the region, with a 10.6 percent increase in closed sales on houses priced at $400,000 and above. The $300,000 to $400,000 range saw steady sales, but homes with a lower price tag experienced a 10.6 percent decline, in part because of a 17.8 percent drop in houses on the market in that price range, according to the GRAR.
Low inventory doesn't necessarily create a robust seller's market, though. The GRAR says they're finding buyers will wait for something they like to possibly hit the market later, rather than overpay for an existing property now.
"The buyers are sophisticated," Andy Kachaylo, GRAR president, said. "They're not willing to overpay to the extent some sellers had thought they would."
The buyers may, however, be more willing to meet seller's conditions in order to close a deal. Waiving an inspection has been a popular incentive when writing an offer.
If you plan to do that, bring a contractor with you when you look at the house. That way you can get a cursory inspection so "at least you know what you're getting," Kachaylo said.
The shortage of homes is due to several factors, including: baby boomers staying put, contractors no longer building homes in the sweet spot for first-time or even second-time home buyers, and millennials not rushing to buy. Many potential first-time buyers also don't believe they would qualify for a mortgage, Tracy Rowan, president of the Mortgage Bankers Association of Greater Rochester, said. Various programs make it much easier than many people believe, she said.
"A lot of people don't think they can afford a home but after you've had conversations, they realize they can," Rowan said. "Part of the education process is getting to buyers early."
There are various incentive programs, even renovation financing for older homes, said Rowan, branch manager at Residential Mortgage Services Inc. in Pittsford.
koklobzija@bridgetowermedia.com/(585) 653-4020